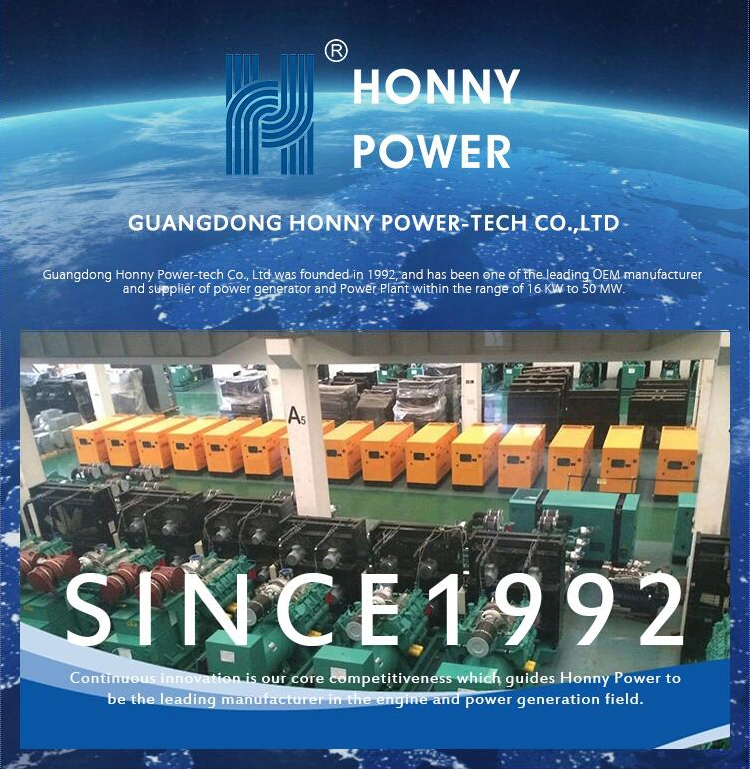 Gas CHP 80kW 100kVA Generator set Natural Gas
Applied gas:
Natural Gas, Biogas, City Sewage Gas, Landfill gas, Oil gas, farm biogas, Coal mine gas, etc
Acceptable fuel gas pressure: 5~12kPa
CH4 content: For natural gas≥ 85% CH4, content: For biogas≥ 40%
Gas heat value≥ 5500kcal/Nm3 (23MJ/Nm3 ). Genset output power will increase as the gas heat value increase, if use low heat value gas for fuel (Heat value<5500kcal/Nm3, it will lower the power efficiency.
Gas doesn't include free water or free materials (the size of impurities should be less than 5μ M. )
H2S content≤ 200mg/Nm³
NH3 content≤ 20mg/Nm³
Impurities content≤ 30mg/Nm³ ; Size≤ 5μ M
Water content≤ 40g/Nm³ , no free water.
Acceptable working conditions:
Ambient temperature: -10° C~+40° C
(antifreeze or preheater needed for below 0° C)
Relative humidity: <90%(20° C)
Altitude: ≤ 1000m
Normal working conditions:
Genset can run at rated power on the conditions:
Atmospheric Pressure: 100kPa, Ambient Temp: 20° C, Relative Humidity: 30%.
Standard Scope of Supply:
1. Brand new gas engine, 90% parts include engine body, crank shaft, cam shaft, piston, cylinder head, etc made by US Googol with best quality
2. Brand new brushless France Meccalte, Leroy Somer, Stamford alternator
3. Rating: 3 phases 4 lines. 400/230V, 50 Hz, 1500rpm, 0.8PF, IP22-23, Insulation class H (60Hz 1200RPM option)
4. Radiator for 40° C/50° C ambient temperature
5. Ignition system adopted Germany Motortech
6. Emergency stop mounted
7. Battery, Battery cable and Battery charger
8. Standard tool box
9. Standard Accessory for installation (include bellows, silencer, flange, asbestos pad, Anti-rust water, screw )
10. Gas Train include Regulator valve, Electromagnetic Valve, Fire arrestor, Ball Valve (Chinese brand)
Optional:
1. Sound-proof / Container canopy
2. CHP & CCHP system
3. Grid parallel system
4. Remote radiator or horizontal type radiator
5. Auto oil filling system
6. Water heater
7. Oil heater
8. Gas leaking detector
9. Flame detector
10. Gas scrubber
The gas generators are extremely flexible, cost efficient and meet the growing trend towards the use of natural gas for power generation. This is driven by liquid fuel cost, emissions legislation and noise concerns. Natural gas is becoming much more widely available through pipelines and LNG terminals.
Gas generator key benefits
Cost-effective power generation
Flexibility to quickly ramp power supply up or down
Exceptional performance and reliability
Reduced environmental impact
Combined heat and power provision
24/7, turn-key service
Reduced environmental impact
Honny Power natural gas generators adopt Googol brand gas engines. The proven 'lean burn ' gas engine technology origin from USA. These heavy-duty, spark-arrested, turbo-charged, after-cooled engines have a purpose built alternator which is suitable for continuous operation in hash environments. The patented fuel system and advanced engine design ensure emission regulations are met as they are highly efficient with a virtually smoke free operation.
Compared to diesel generators, gas generators have a much lower sulphur, NOx and greenhouse gas emission content.
Combined Heat and Power (CHP) benefits
Honny Power gas power solution allows customers to use heat generated by the natural gas powered units, to produce hot water for the customers own CHP units. This can be vital in many processing environments in creating added saving for the customer. This facility supports combined heat and power
Strategies, without the need for long term capital investment in new plant.
An alternative energy source
Gas generators are an alternative energy source, which can provide cheaper, more flexible electricity for companies that may be paying a high price for fixed electricity tariffs.
| | | |
| --- | --- | --- |
| Genset Model | | HGGM100 |
| Engine Model | | R590G1 |
| Rating Speed | rpm | 1500 |
| Frequency | Hz | 50 |
| Generator Output (PRP) | kW | 80 |
| Power Factor | | 0.8 |
| Gas Engine Parameter | | |
| Engine Output (PRP) | kW | 96 |
| Air Ratio | λ | 1.60 |
| Configuration | | 6 In line |
| Displacement | l | 9.7 |
| Bore | mm | 126 |
| Stroke | mm | 130 |
| Compression Ratio | | 11.5:1 |
| Thermal Balance | | |
| ELectrical Efficiency | % | 32.0 |
| Mechanical Efficiency | % | 35.1 |
| Thermal Efficiency | % | 39.0 |
| Total Efficiency | % | 71.0 |
| Gas Consumption | MJ/kWh | 11.25 |
| Generator Parameter-Marathon | | |
| Generator Model | | MP-104-4 |
| Generator Prime Output | kW | 104 |
| Generator Efficiency @ 0.8PF | | 91.1% |
| Genset Dimension | | |
| Genset Size- L * W *H | mm | 2800*1100*1500 |
| Genset Weight | kg | 2400 |
For more products, please visit our showroom honnydg.en.made-in-china.com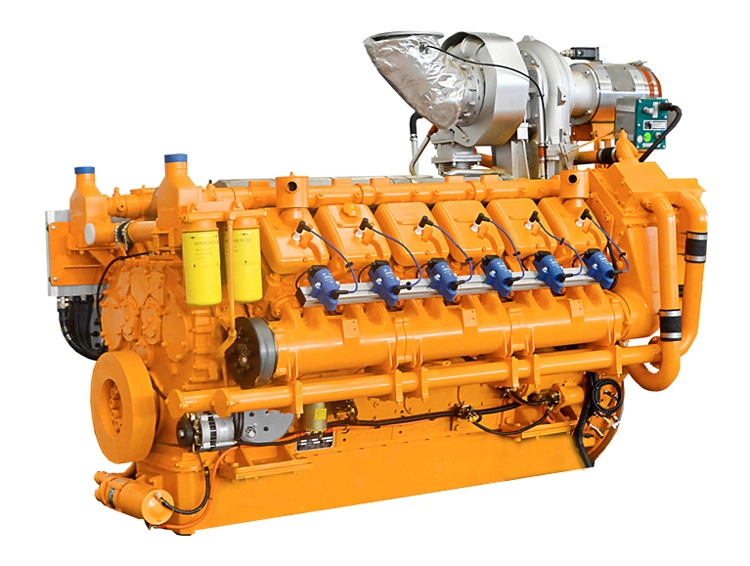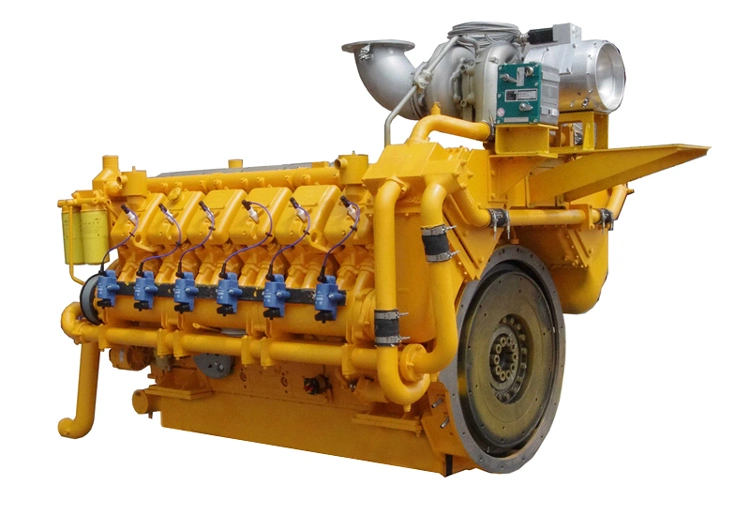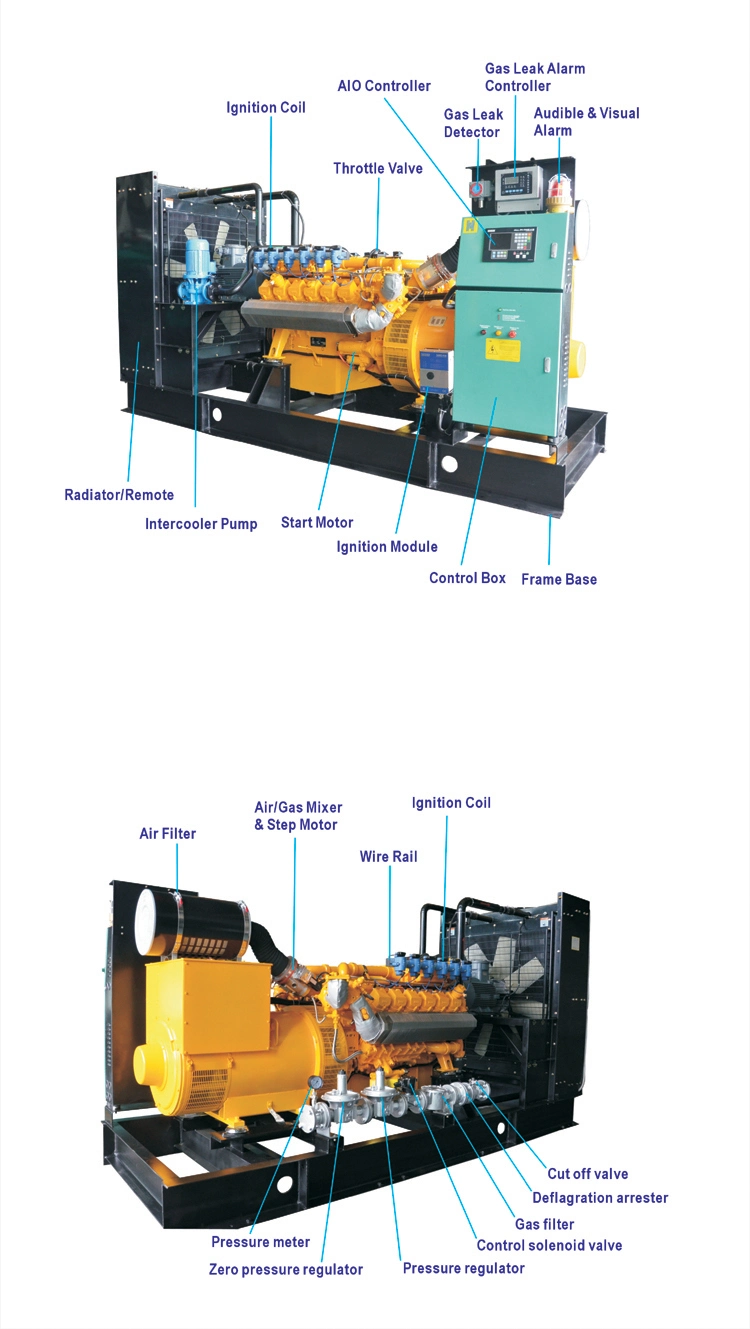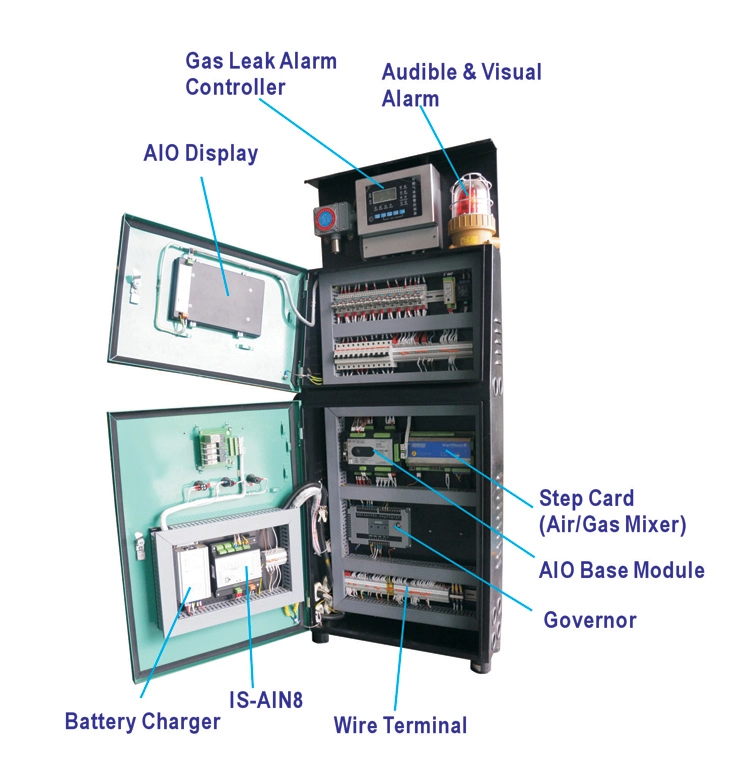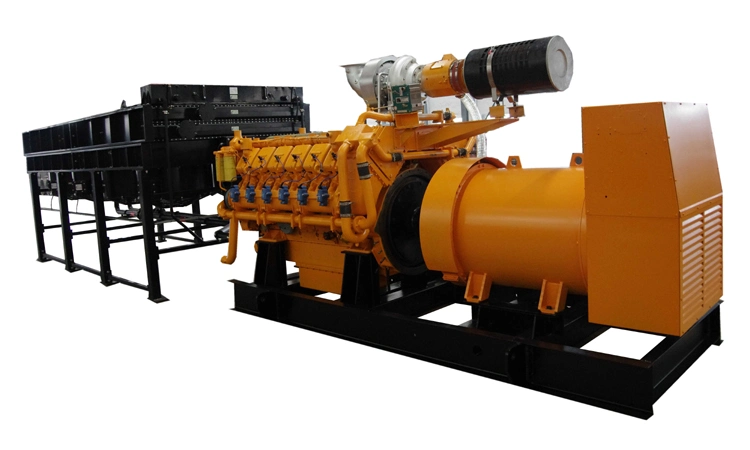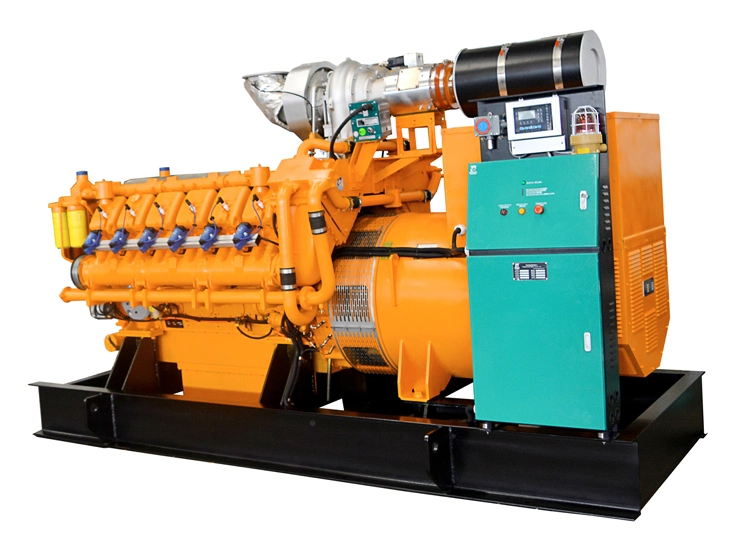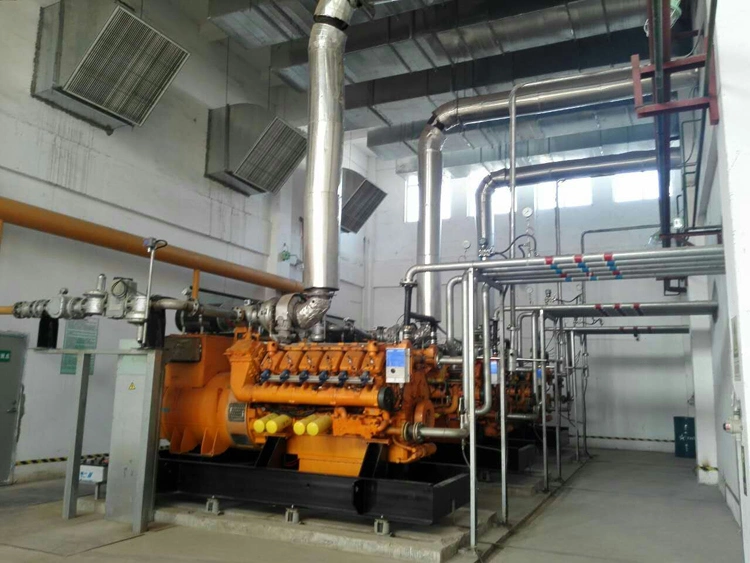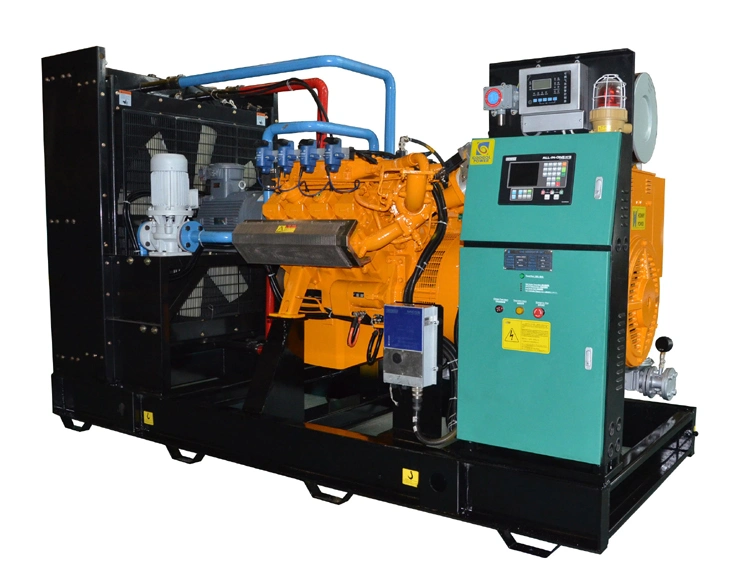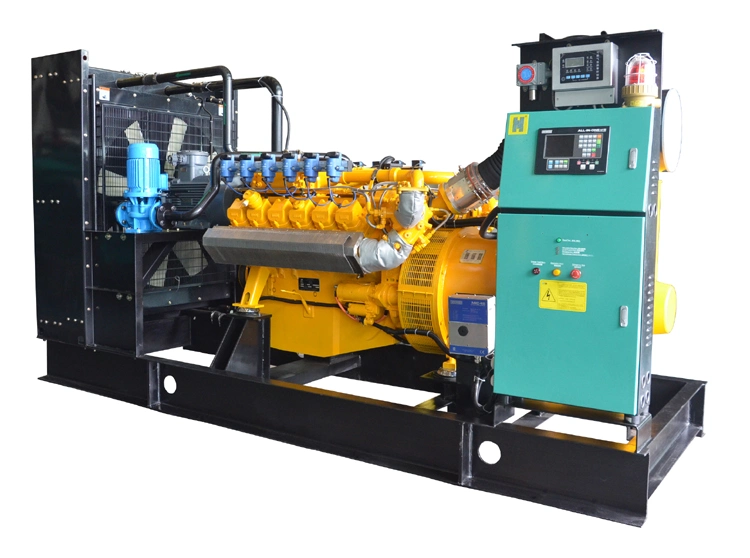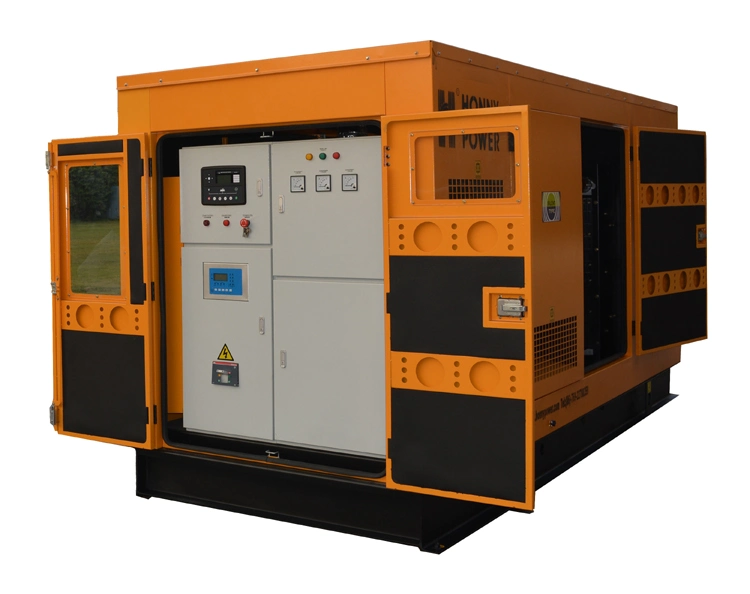 For more details, please visit our website honnydg.en.made-in-china.com