Power range: 10 KW - 1000 KW

Starlight low noise gensets (Silent gensets) use shock insulation, sound insulation, and sound absorbing and so on noise reduction measures to make the noise indexes decreased significantly. The low noise GFD series power station are individed into fixed and mobile types. The noise level can reach below 80 db(A). This kind of power station has good mobility, strong adaptability and rapid power supply. It is suitable to be used in densely populated areas or where the environmental noise is strictly required. For example, studio, star-rated hotels, office building, scientific research institution, hospital, and universities and colleges, etc.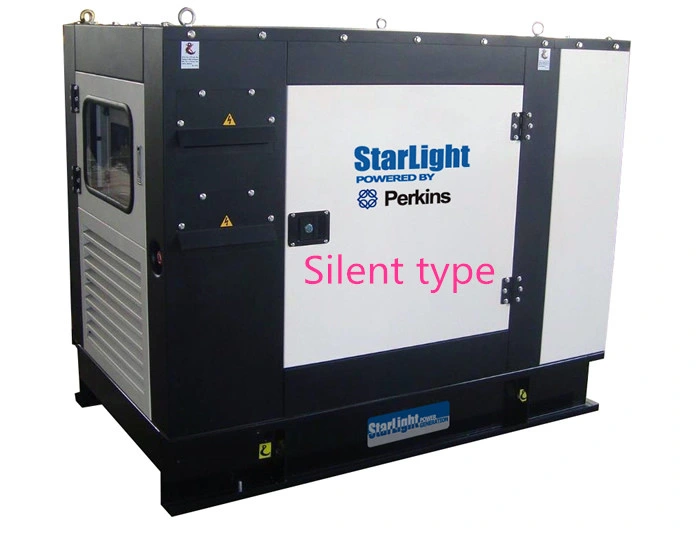 Characteristics of Starlight low noise gensets

1. Low noise, overall compact structure, little space occupation;

2. The box body is detachable structure, it is made of steel plate, and the surface is coated with high performance antirust paint; meanwhile, it is with noise reduction and rainproof function.

3. The inside of the boby adopts multilayer barrier impedance mismatch noise elimination structure and built in large impedance silencer.

4. The box body structure design is reasonable; a large capacity oil tank is arranged inside the body; at the same time, two inspection doors are arranged at the left and right side of the body in order to facilitate the genset troubleshooting.

5. At the same time, the observation window and the emergency stop button are set on the box body so as to observe the running state of the genset as well as stop the machine at the fastest speed in case of emergency so as to avoid damage to the genset.