Construction features
1.Cold steel materials of the canopy. & Best powder paint.
2.Stainlesssteel locks and hinges.
3. Fireproof,waterproof and dustproof.
4.Good ventilation system and anti-heat radiating structure.
5.Effective anti-vibration devices to ensure the generator set run steadily.
6.Highquality soundproof materials could efficiently reduce noise.(lower than 75-85 dB at 7 meters away)
7.Emergency stop button mounted outside.
8.Side lockable door easy for maintenance and installation.
9.Lube oil and cooling water drains piped to exterior of the canopy.
10.Access to all weather conditions.
Maintenance features
1.180° revolvable and disassemble door for easy maintenance.
2.Concave lockable access door for easy operation and indefectible.
3.Lights inside of the canopy for maintenance.
Security and Safety
1.Transparent viewing window make the control panel clear at a glance.
2.Emergency stop button mounted on the canopy exterior for urgency.
3.Cooling fluid injection hole is kept on the ceiling crust.
4.Pipe of lube oil and cooling fluid is mounted on the bottom of generator for easy let.
5.Fuel fill and battery can easy be accessed by lockable door.
6.Cooling fan and battery are fully guarded.
7.Heat insulation of exhaust smoke system inside the canopy.

1. GENERATOR DATA
Voltage Available:
50Hz: 380-400-415V/220-230-240V;
60Hz: 220-380-416-440-480V/110-208-220-240V
Any special voltage is also available as client's request
Prime Power:
Comply with GB/T2820-97(eqv.ISO8528).
Genset can run unlimitedly under certain power range.
One hour 10% over load in every 12 running hours is allowed;
Standby Power:
standby power is the limit value of maximum output for emergency use.
It is off-oil power,overloading is prohibited
2. MAIN SPECIFICATION
Power by Cummins
Model

Standby output

Continuous output

Engine model

Alternator model

KPC-220

176kw/220kva

160kw/200kva

6CTAA8.3-G2

STF274H/160kw

Genset Data

Size & Weight (Open type)

2700*1100*2100mm

(2160kg)

Size & Weight (Silent type)

3200*1200*2000mm

(3100kg)

Frequency

50Hz (1500rpm)

Standard Features

Radiator 50OC max,fans are driven by belt, with safety guard/Ripple flex exhaust pipe, exhaust siphone, flange, muffler

Voltage

380/220V

Phase & wires

3phase, 4wires

Power factor

COSΦ=0.8

(

lagging

)

Battery

12V

Fuel Tank

The power less than 500kw open type and all of silent type have fuel tank.

Breaker

CHINT

Optional

ATS - (AISIKAI)

Engine
Data

Brand & Model

DCEC Cummins 6CTAA8.3-G2

Country of Origin

USA joint-venture with china

Cycle

4 stroke

Engine power (kwm)

203kw

Air intake way

Turbo

Governor

Electronic

Cylinder

6

Bore*Stroke (mm)

114*135

Displacement (L)

8.3

Fuel consumption

205g/kw.h (41.4l/hr) against prime power

Compression Ratio

16.0:1

Total coolant capacity (L)

40

Lubrication capacity (L)

24

Fuel system

PB/W type fuel pump

Frequency & Speed

50Hz, 1500RPM

Cooling way

Water cooled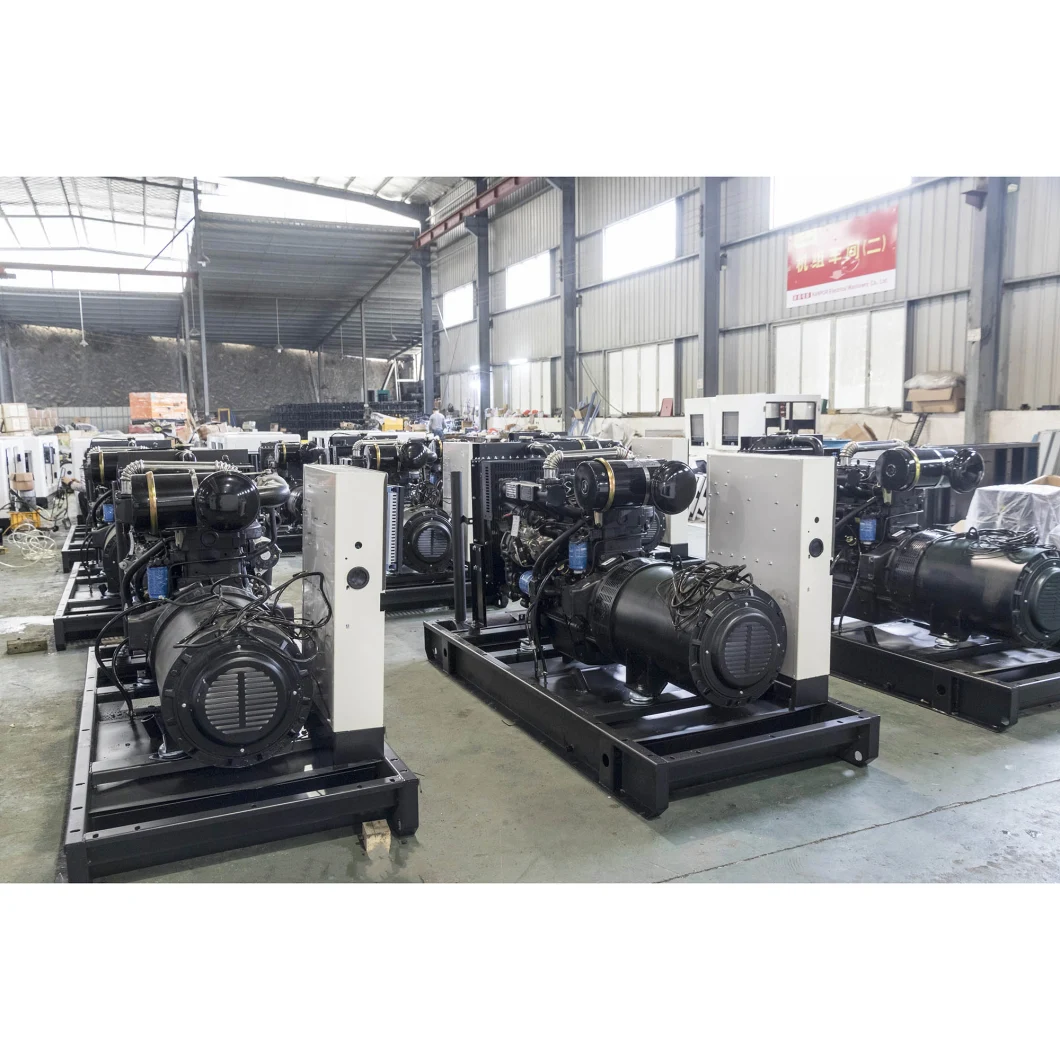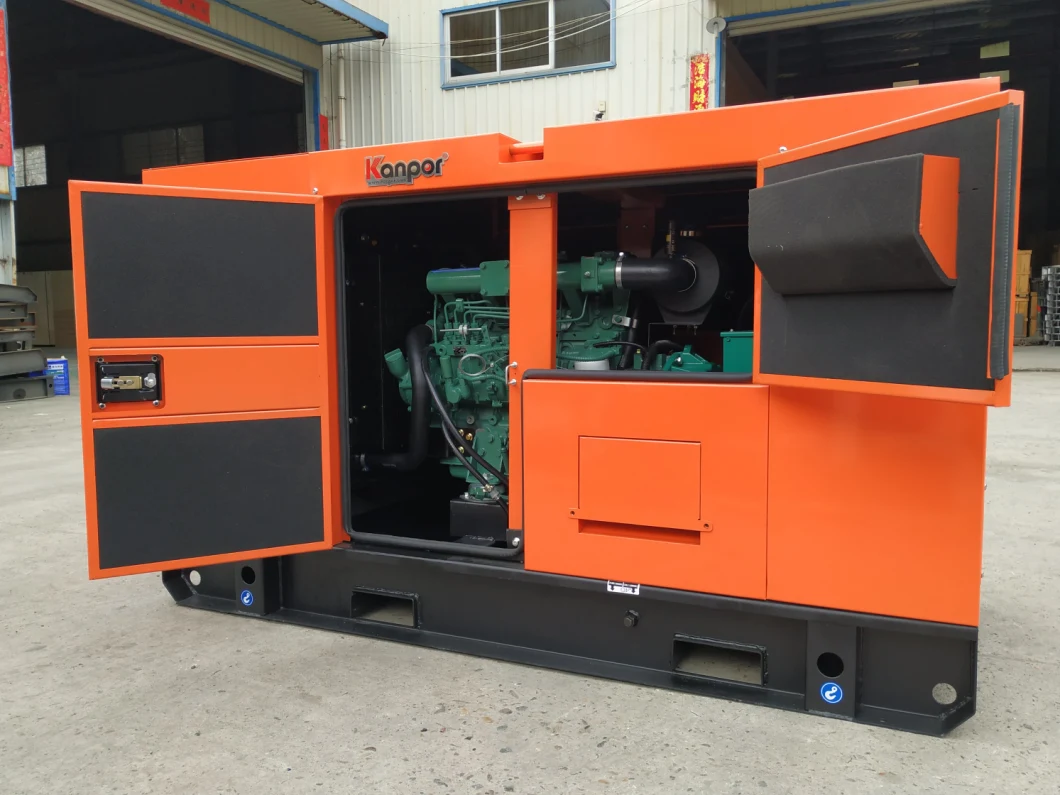 3. PRODUCT FEATURES
(1).Full control panel with power indicator light and oil light.
(2).Emergency shutdown for low oil pressure and high water temperature.
(3).Large fuel tank ensure continuous running.
(4).Low noise & vibration.
(5).Compact structure.
(6).Reliable performance.
(7).Easy for installation and maintenance.
(8).50Hz and 60Hz both are available for choice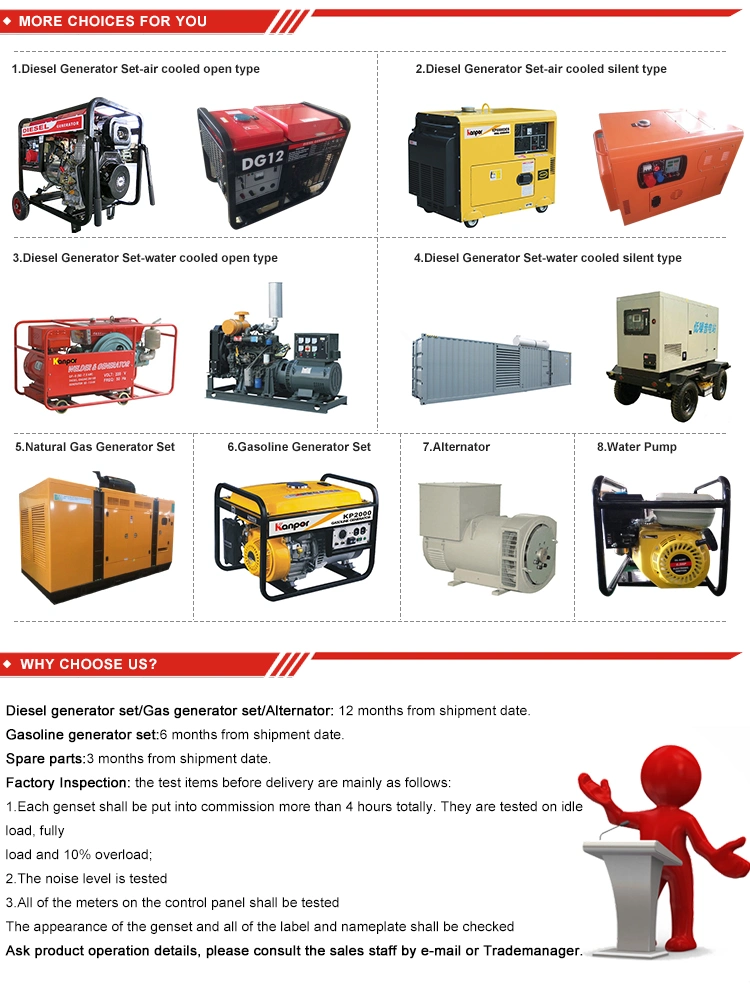 For any further clarification and questions,pls do not hesitate to ask!
Ms Nancy Chan -
Kanpor generator - Sales
Factory Direct Sale Diesel Generator set | Alternator | Spare Parts
Mobile/Cell:+86 17704635259
KANPOR ELECTRICAL MACHINERY CO.,LTD
Factory Add.:No.88 Shimenyuan Industrial Area,FuAn,Ningde,Fujian,China
Fuzhou Head Office:2802-03, Bld 1#, The Central Fifth Avenun, Taijiang Area, Fuzhou, Fujian
YIWU

Branch office and Show room:A3-5-20392 ;
CANTON

Branch office and Show Room:Dunhao logistics park.
kanpor.en.made-in-china.com
http://kanpor.en.made-in-china.com
http://kanpor.en.made-in-china.com
ISO CE TUV UL SGS BV CCS
approved quality
certificates