Factory Sale 160kw 200kVA Diesel Engine Cummins Power Generator Price
Standard Silent Type Gensets
Specifications
1. noise performance is conforming to international standard 65-75dBA at 1m distance.
2. 3C good ventilation system and heat radiation handling can protect gensets working in any ambient temperature all the time.
3. base tank designed can assure gensets running continuously about 8-10hours.
4. newly developed noise-absorbing material adopted, and anti-damping between base fram and gensets body can further reduce noise.
5. with design of 3 doors and 1 observation windows.
6.Excellent engines and alternators featured with strong power,high torque,quick start,easy maintenance and operation.
7.Compact structure,small size,and longer service life.
8.The canopies are made of high quality steel and powder coated.The paint is highly endurable against erosion and scratch,and strongly rustproof.
9.The control panel,service doors and canopy board adopt waterproof design and effectively stop rain and dust intrusion.
10.All movable devices are fixed firmly,and therefore help reduce vibration.
Datasheet of Model:GDC200*S (50Hz)

Genset data

Manufacturer

GODLIKE

Speed

1500rpm

Original

China

Rated voltage

400V

Model

GDC200*S

Rated current

86A

Prime power

160kW/200kVA

Rated frequency

50Hz

Standy power

176kW/220kVA

Factor

0.8

Cooling

Water cooled

Engine data

Manufacturer

CUMMINS DCEC

Cooling way:

water cooling

Original

Xiangfan,Hubei,China

Speed governing method

electronic

Model

6CTAA8.3-G2

Starting

DC24V

Governor type

Electrical

Type

Turbocharged and

Speed

1500rpm

chanrge air cooled

Prime power(kw)

183

Standby power(kw)

202

Displacement(L)

8.3

Cylinder

6 cylinders in line

Compression Ratio

18:1

Fuel Consumption
at 100% load (g/kw.h)

205

Bore × Stroke(mm)

114*135

Alternator data

Manufacturer

GODLIKE

Leads number

12

Original

Jiangdu,Yangzhou,China

Voltage accuracy

±

1%

Model

JDG274H

Frequency

50Hz

Prime power

160kW/200kVA

Insulation class

H

Power factor

0.8

Protection rate

IP23

Voltage(V)

400

Excitation system

Brushless,AVR

Bearing number

Single

Overall Dimentions & Weight

Silent type


Genset size(cm) (L

×

W×H)

3600*1330*2065




G.W.(kgs)

2060

Standard Scope of Silent Type Gensets

Cummins (CCEC)Engine

Anti-vibration mountings




Single Bearing Copy Stamford Alternator

Radiator

(

40

ºC)

c/w Piping Kit




LCD control panel (Smartgen 6110)

Industrial Muffler




TENGEN Circuit Breaker

Parts book and O&M Manual




Battery Chargers equipped

Factory test certificate

Standard Control System

The standard electronics digital controller is SMARTGEN HMG6110




This provides for the manual and automatic remote start of generator




with a LCD digital display of :




Coolant temperature




Oil pressure




Volts,Amps,Power factor & Frequency




Engine Operation hours




Over current protection




Under Over volt protection




Over temperature protection




Over speed,Low oil pressure protection

Warranty

12 months or 1000 running hrs,subject to the earlier item,Cummins with International warranty
CUMMINS configuration and technical data
50HZ, 3 Phase, 400/230V
No.
GENSET
Model
OUTPUT POWER
1500RPM 50HZ
Engine Model
Alternator
Model
Cyl.
Disp.
Bore
*Stroke
Fuel Cons.
Prime
KVA
Prime
KW
Standby
KVA
standby
KW
CUMMINS
GODLIKE
STAMFORD
(nos)
(L)
(mm)
(g/kw.h)
1
GDC20*S
20
16
23
18
4B3.9-G1/G2
JDG164D
PI 144D
4
3.9
102*120
215
2
GDC25*S
25
20
28
22
4B3.9-G1/G2
JDG184F
PI 144E
4
3.9
102*120
215
3
GDC30*S
30
24
33
26
4BT3.9-G1/G2
JDG184G
PI 144G
4
3.9
102*120
215
4
GDC40*S
40
32
44
35
4BT3.9-G1/G2
JDG184H
PI 144J
4
3.9
102*120
215
5
GDC43*S
43
34
47
37
4BTA3.9-G2
JDG224C
UCI224C
4
3.9
102*120
215
6
GDC50*S
50
40
55
44
4BTA3.9-G2
JDG224D
UCI224D
4
3.9
102*120
215
7
GDC57*S
57
45
63
50
4BTA3.9-G2
JDG224ES
UCI224E
4
3.9
102*120
215
8
GDC60*S
60
48
66
53
4BTA3.9-G2
JDG224E
UCI224E
4
3.9
102*120
215
9
GDC63*S
63
50
69
55
6BT5.9-G2
JDG224E
UCI224E
6
5.9
102*120
215
10
GDC73*S
73
58
80
64
6BT5.9-G2
JDG224F
UCI224F
6
5.9
102*120
215
11
GDC88*S
88
70
96
77
6BT5.9-G2
JDG224G
UCI224G
6
5.9
102*120
215
12
GDC93*S
93
75
103
82
6BT5.9-G2
JDG224H
UCI274C
6
5.9
102*120
215
13
GDC100*S
100
80
110
88
6BT5.9-G1/G2
JDG274C
UCI274C
6
5.9
102*120
215
14
GDC120*S
120
96
132
106
6BTA5.9-G2
JDG274DS
UCI274D
6
5.9
102*120
215
15
GDC135*S
135
108
149
119
6BTAA5.9-G2
JDG274ES
UCI274E
6
5.9
102*120
215
16
GDC138*S
138
110
151
121
6CTA8.3-G2
JDG274ES
UCI274E
6
8.3
114*135
210
17
GDC150*S
150
120
165
132
6CTA8.3-G2
JDG274E
UCI274E
6
8.3
114*135
210
18
GDC160*S
160
128
176
141
6CTA8.3-G2
JDG274F
UCI274F
6
8.3
114*135
210
19
GDC180*S
180
144
198
158
6CTA8.3-G2
JDG274G
UCI274G
6
8.3
114*135
210
20
GDC200*S
200
160
220
176
6CTAA8.3-G2
JDG274H
UCI274H
6
8.3
114*135
210
21
GDC225*S
225
180
248
198
6LTAA8.9-G2
JDG274J
UCD274J
6
8.9
114*135
197
22
GDC250*S
250
200
275
220
6LTAA8.9-G2
JDG274K
UCD274K
6
8.9
114*135
197
23
GDC250*S
250
200
275
220
NTA855-GA
JDG274K
UCD274K
6
10.8
125*147
200
24
GDC250*S
250
200
275
220
MTA11-G2A
JDG274K
UCD274K
6
10.8
125*147
200
25
GDC275*S
275
220
303
242
NTA855-G1A
JDG314DS
HCI444D
6
10.8
125*147
188
26
GDC300*S
300
240
330
264
NTA855-G1B
JDG314D
HCI444D
6
10.8
125*147
188
27
GDC313*S
313
250
344
275
NTA855-G1B
JDG314ESS
HCI444ES
6
10.8
125*147
188
28
GDC325*S
325
260
358
286
NTA855-G1B
JDG314ES
HCI444ES
6
14.0
140*152
200.2
29
GDC350*S
350
280
385
308
NTA855-G2A
JDG314E
HCI444E
6
14.0
140*152
200.2
30
GDC350*S
350
280
385
308
NTA855-G4
JDG314E
HCI444E
6
14.0
140*152
200.2
31
GDC375*S
375
300
413
330
NTAA855-G7
JDG314FS
HCI444FS
6
14.0
140*152
205.4
32
GDC375*S
375
300
413
330
KTA19-G2
JDG314FS
HCI444FS
6
14.0
140*152
205.4
33
GDC400*S
400
320
440
352
NTAA855-G7A
JDG314F
HCI444F
6
14.0
159*159
205.4
34
GDC420*S
420
336
462
370
NTAA855-G7A
JDG354C
HCI544C
6
18.9
159*159
200.7
35
GDC450*S
450
360
495
396
KTA19-G3
JDG354C
HCI544C
6
18.9
159*159
200.7
36
GDC500*S
500
400
550
440
KTA19-G3A
JDG354D
HCI544D
6
18.9
159*159
200.5
37
GDC500*S
500
400
550
440
KTA19-G4
JDG354D
HCI544D
6
18.9
159*159
200.5
38
GDC550*S
550
440
605
484
KTAA19-G5
JDG354ES
HCI544D
6
18.9
159*159
200.5
39
GDC600*S
600
480
660
528
KTAA19-G6
JDG354E
HCI544E
6
18.9
159*159
208
40
GDC600*S
600
480
660
528
KTAA19-G8
JDG354E
HCI544E
6
18.9
159*159
208
41
GDC625*S
625
500
688
550
KTAA19-G6A
JDG354FS
HCI544F-S
6
18.9
159*159
202
42
GDC625*S
625
500
688
550
KT38-G
JDG354FS
HCI544F-S
6
18.9
159*159
202
43
GDC700*S
700
560
770
616
KTA38-GA
JDG354G
HCI544F-S
12
37.8
159*159
213
44
GDC750*S
750
600
825
660
KTA38-G2
JDG404B
LVI634B
12
37.8
159*159
209
45
GDC800*S
800
640
880
704
KTA38-G2B
JDG404C
LVI634C
12
37.8
159*159
196
46
GDC900*S
900
720
990
792
KTA38-G2A
JDG404D
LVI634D
12
37.8
159*159
196
47
GDC1000*S
1000
800
1100
880
KTA38-G4
JDG404E
HCI 634G
12
37.8
159*159
198
48
GDC1125*S
1125
900
1238
990
KTA38-G9
JDG404F
HCI 634G
12
37.8
159*159
198
49
GDC1250*S
1250
1000
1375
1100
KTA50-G3
JDG404G
HCI 634J
12
37.8
159*159
213
50
GDC1375*S
1375
1100
1513
1210
KTA50-G8
HCI 634J
HCI 634K
12
37.8
159*159
213
51
GDC1500*S
1500
1200
1650
1320
KTA50-GS8
LVI 634G
LVI 634G
12
37.8
159*159
213
Generator photos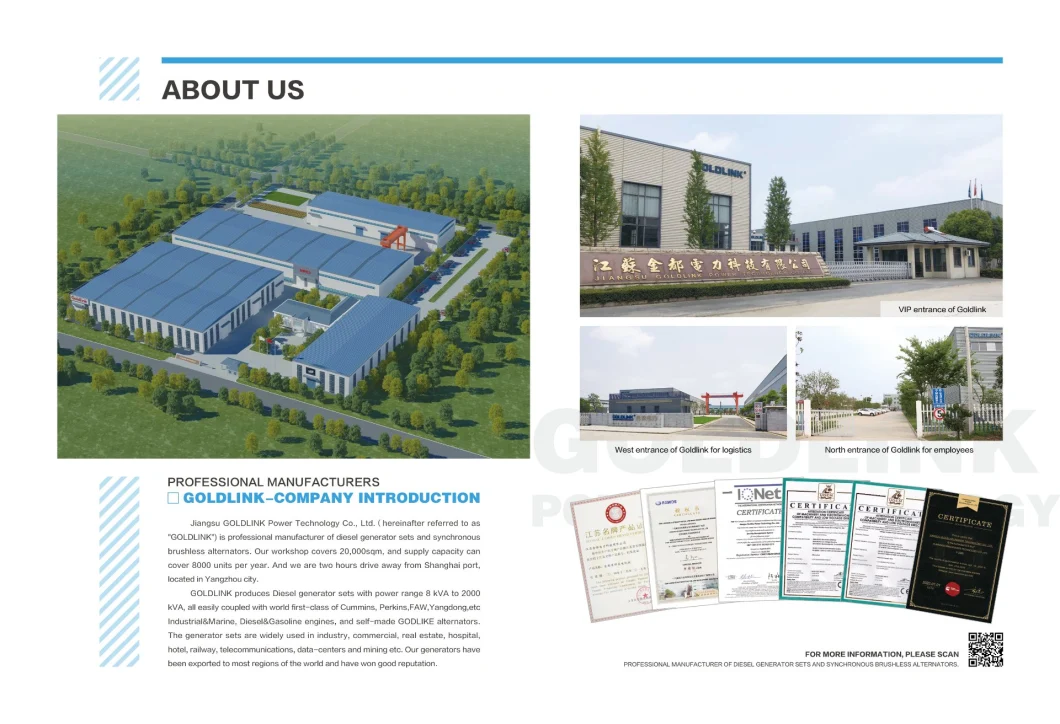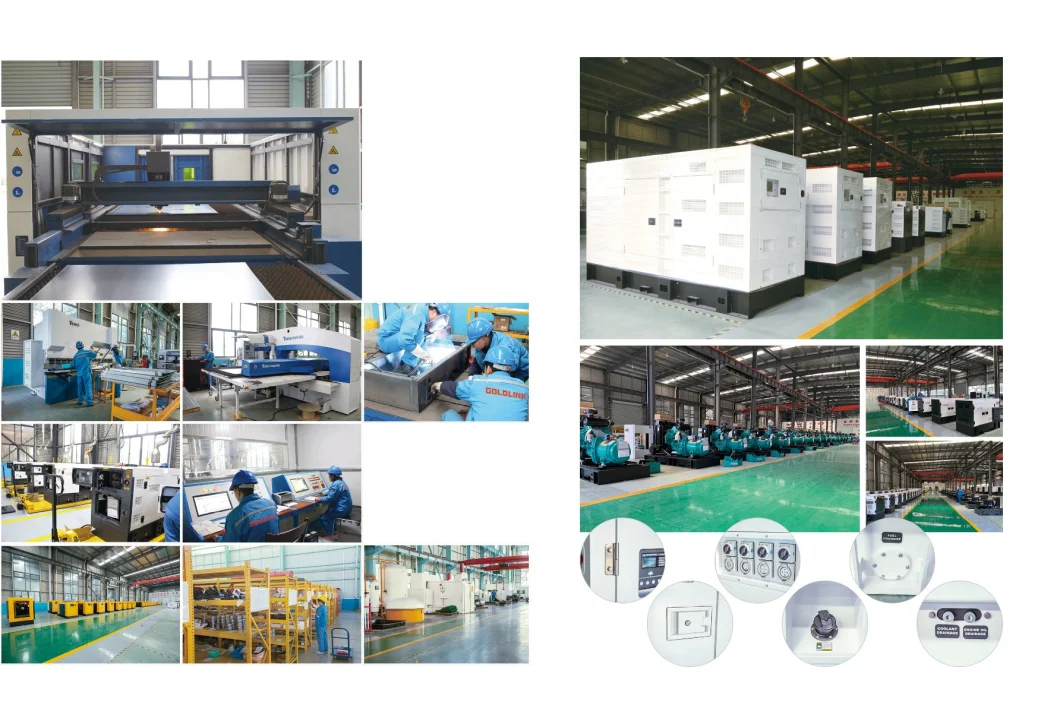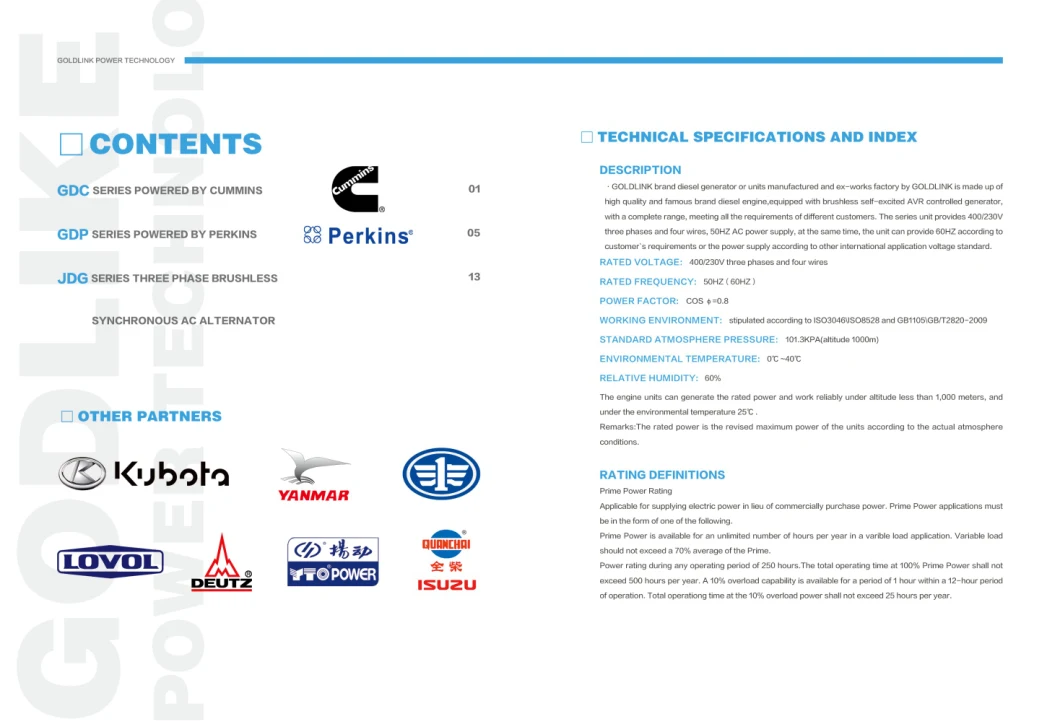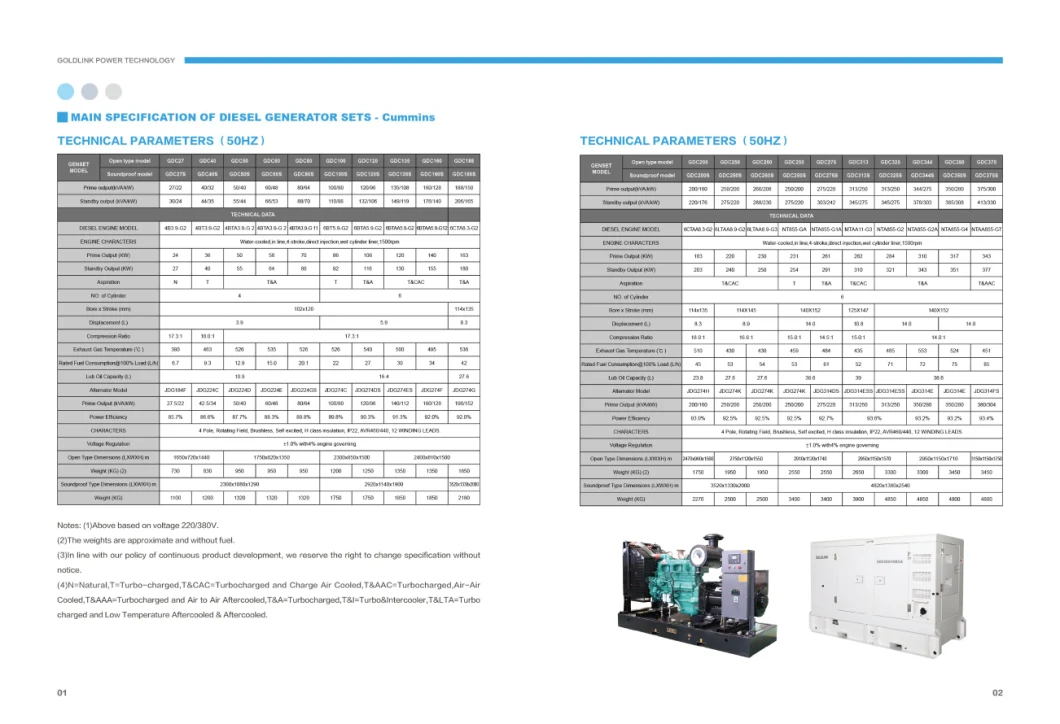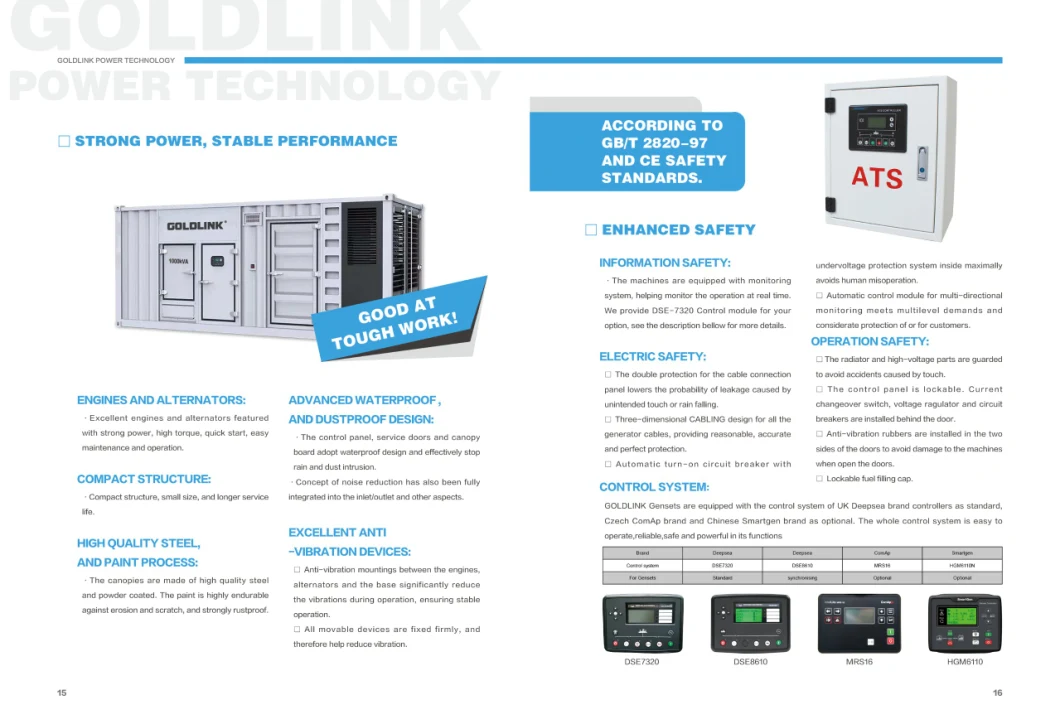 Contact: Ms Vicki Yuan