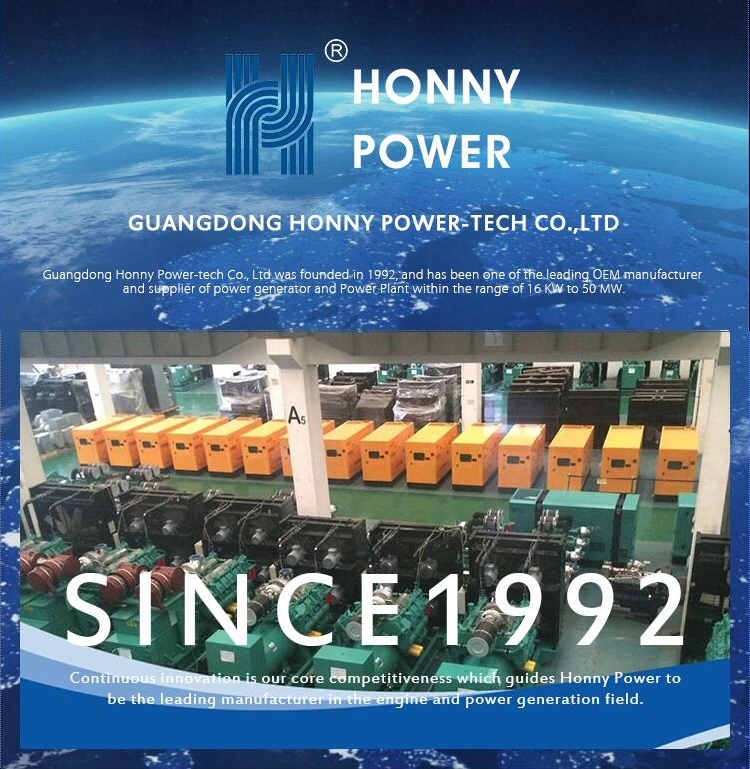 Googol diesel generator set 2200kVA HGM2200
Prime power: 1600kW/2000kVA
Standby power: 1760kW/2200kVA
Fuel consumption: 186 g/kW. H
Diesel engine model: QTA4320-G2
Qua. Of cylinde 16V
Borexstroke: 170X195 mm
Dimension size(LxWxH): 6500X2200X2550 mm
Weight: 15500kg
60Hz, 1800RPM, 380/220V, 440/254V, 480/277V, 220/127V, 208/120V (adjustable)
Googol engine is designed with the world current newest technology. The P and Q series engines are follow the best advantage technology in diesel engine manufacturing field. The performance is excellent with fuel consumption ratio, liter and power output ratio, output and weight ratio, etc. The products will be more competitive with reliable performance, small size, large horsepower.
Product Performance.
1. Engine Description
Googol series diesel engines are 4 cycle, turbocharged intake mode with water-to-air intercooler or air-to-air intercooler. P78 series are 6 cylinders in line, and V-type for P890/P1340/P1780 series with 8/10/12/16 cylinders, and V-type for Q2160/Q3240/4320 series with 8/12/16 cylinders.
2. Cylinder Block
High quality alloy cast iron for rigidity performance and good stability with the feature for reducing engine working vibration and noise.
3. Crankshaft
Robust and fully balanced crankshaft design for a more steadily and higher stength and longer working life.
The main bearing is produced by world leading spray coating process with long life and reliability.
4. Connect Rod
Connect rod is made by advantage process with higher precision. It will lead to longer life for connect rod and bearing by increase the withstand impact. Steel piston is casting with aluminum alloy for better durability and boost engine output.
5. Cylinder Head and Valve
2 valves for P series and 4 valves for Q series per cylinder. Optimize the mixed air/fuel level which lead to an excellent fuel consumption rate and emission performance.
High quality alloy cast iron for the cylinder head, one cylinder with one head, easy for maintenance and service.
Honny Power, one of the leading OEM manufacturer and supplier of power generator and power plant.