Best Manufacturer Sale Kubota Three Phase 6kw 7.5kVA Diesel Engine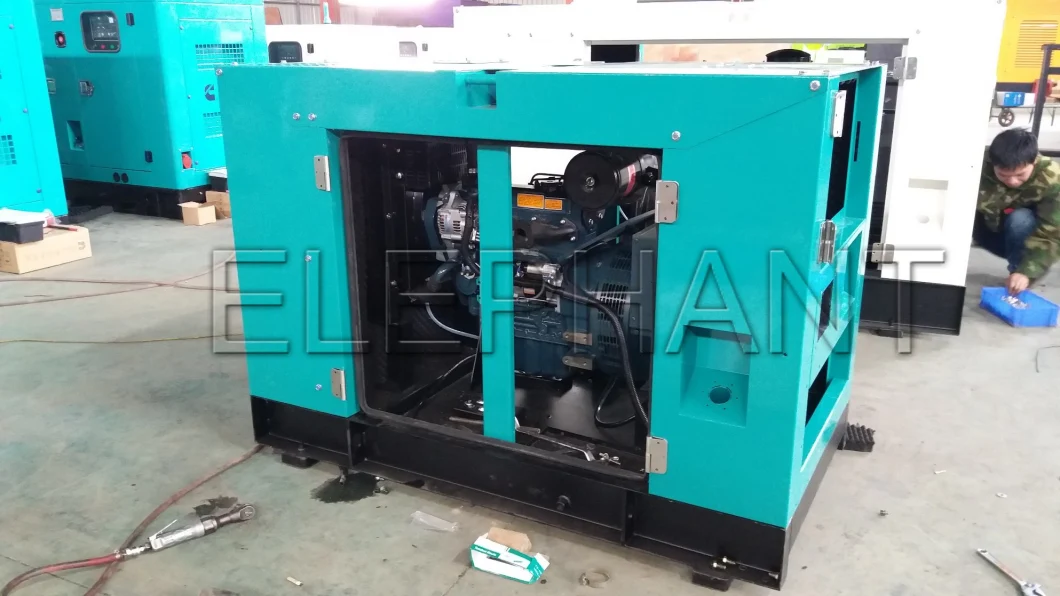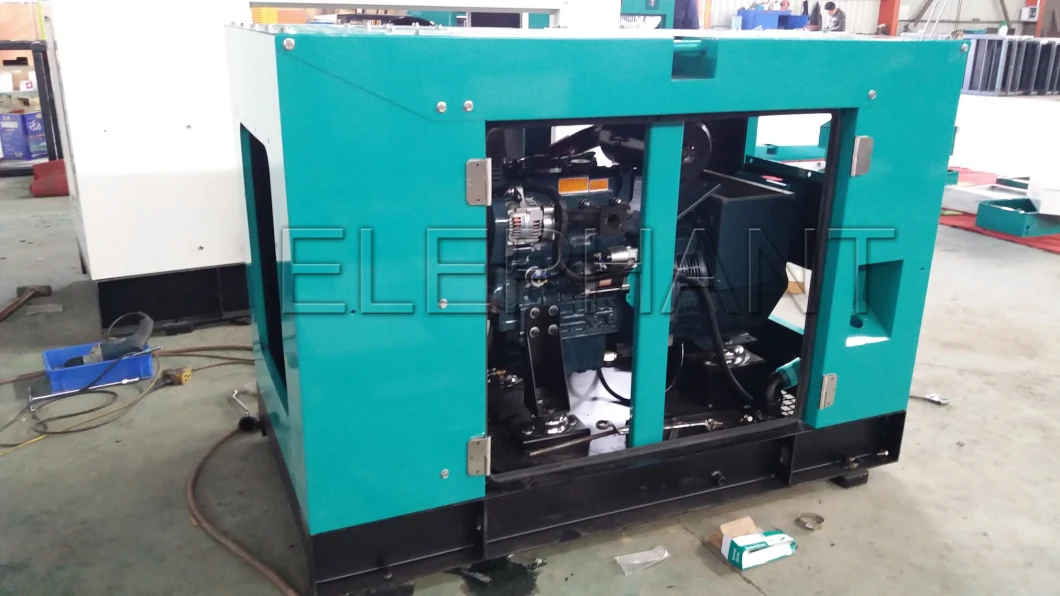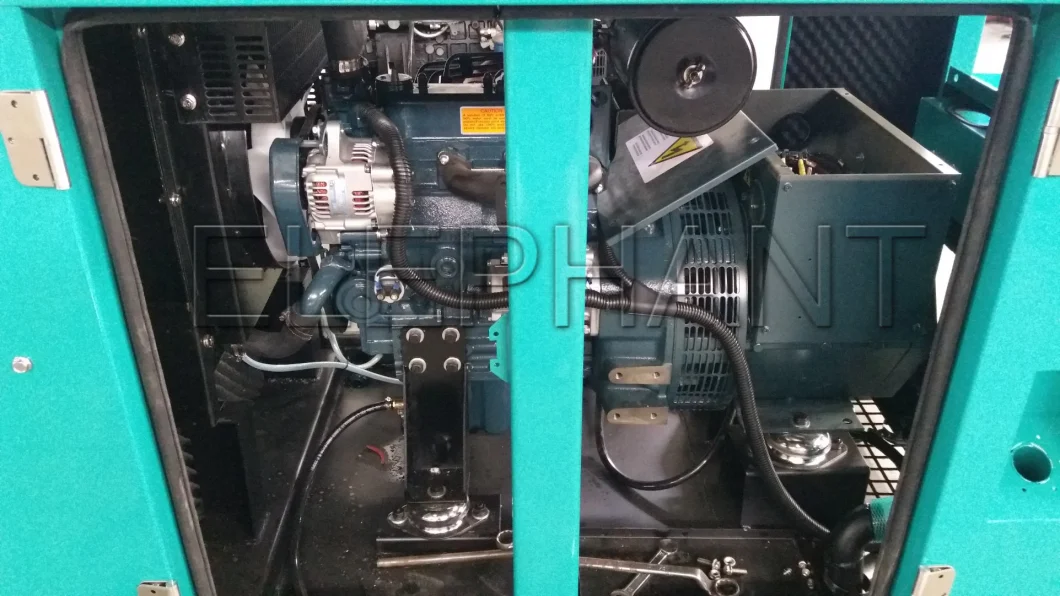 Product Overview
1) Brand-new engine,w/start motor.
2) Brushless alternator,single bearing,flange connection,IP22,H insulation class,with AVR.
3) Auto control panel with LCD display.
4) Engine mounted battery-charging alternator,Genset with battery charge of main supply.
5) Circuit Breaker,Exhaust Silencer.
6) Copper Radiator for 50ºC ambient temperature and double-deck cooling,with fan guard and front guard.
7) Anti-vibration pads fixed between engine/alternator and base frame to ensure the compete genset running stable.
8) Skid-mounted bottom 8 hours fuel tank.
9) Extemal recessed emergency stop button for extra safety.
10)Optional:Soundproof,ATS(automatic transfer switch),AMF panel,Trailer,Parallel system.
8KW/10KVA KUBOTA diesel generator
| | |
| --- | --- |
| Genset Specification | |
| Genset Model | BKU11 |
| Prime Power(kw/kva) | 8KW/10KVA |
| Standby Power(kw/kva) | 8.8KW/11KVA |
| Structure type | Soudproof |
| | |
| Engine Model | D1105-BG |
| Alternator Model | PI044E |
| DimensionL*W*H(mm) | 1932*890*1308 |
| Weight(kg) | 652 |
| Tank(L) | 100 |
| | |
| Engine Specification | |
| Engine Model | D1105-BG |
| Engine Brand | Kubota |
| Output Power (kw) | 9.5 |
| Cyl. | 3L |
| Gov. | M |
| Asp. | NA |
| Dispalcement(L) | 1.1 |
| 100%Cons(L/h) | 2 |
| Total Lubrication Capacity(L) | 5.1 |
| Total Coolant Capacity(L) | 6.4 |
| | |
| Alternator Specification | |
| Altenator Model | PI044E |
| Alternator Brand | Original Stamford |
| Prime Power(kva/kw) | 10.0/8.0 |
| Insulation | Class H IP22 |
Engine
4-Stroke Water-cooled Diesel Engine
Industrial Silencer
Switch in the Negative Pole
Oil Sump Pump
Standard Air Filter
Alternator
Single Bearing,Class Hinsulation,IP22
AVR
Cooling Systems
Radiator for 50ºC
Coolant Integrated with Genset
Coolant Protection Port
Shelter of Water Tank
Starting Systems
Start-up and Charging
Batteries with Cables and Switch
Protecting Jacket of Solenoid Terminal
Control Systems
Battery Charger
Key Start
AMF
Paralleling
Fuel Systems
Breather Valve
Fuel Level Sensor
Fuel T-valves
Canopy and Soundproof Configuration
Lifting Lugs
Shock Absorbers
Emergency Stop Button Outlaid
Controls Cabinet with Windows and Doors
Silencer
Bases
Base Fuel Tank
Holes for forklift
Pulling Slots
Wiring Hole
Earthed Protaction
Drain Outlet
Parts Manual
Materials with Gensets
Operation Manual
Warranty Manual
Records Notebook of Mainteance