PRODUCTS DETAILS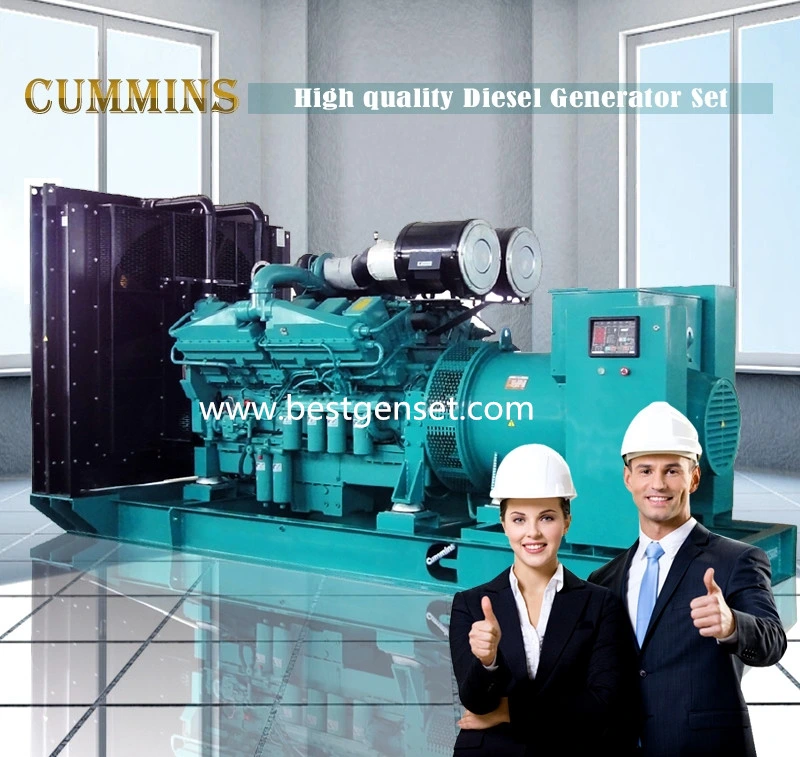 DIESEL GENERATOR SET

Gensets Model

KH-56GF

Prime Power

56KW/70KVA

Standby Power

70.4KW/88KVA

Rated Voltage (V)

400

Rated Current (A)

73.9

Rated Frequency (Hz)

50

Rated Speed (RPM)

1500

Power Factor (COS¢)

0.8(lagging)

ENGINE DATA

Engine brand

Cummins

Engine model

6BT5.9-G2

Number of Cylinders

6

Cylinder arrangement

L type

Cycle

Four Stroke

Aspiration

Turbocharged

Fuel System

Direct Injection

Bore×Stroke (mm×mm)

102x120

Displacement (Liter)

5.9

Cooling System

Water Cooling

Speed Governor

Electrical

Compression Ratio

17.3: 1

Starting Method

DC 24V electrical starting

Total Oil Capacity (Liter)

14.2

Fuel Consumption (100% load)

100%

214

75%

216

50%

217

Total Coolant Capacity (Liter)

7.9

ALTERNATOR DATA

Alternator brand

Stamford

Alternator model

HCI274C

Number of Phase

3

Connecting Type

3 Phases and 4 Wires

Number of Bearing

Single

Protection Grade

IP23

Altitude

≤1000m

Exciter Type

Brushless, selfexciting, AVR &100% copper winding wire

Insulation Class

H

Telephone Influence Factor (TIF)

≤50

Telephone Harmonic Factor(THF)

≤2%

Voltage Regulation, Steady State

1.00%

Transient State Voltage

≤-15%~+20%
COMPANY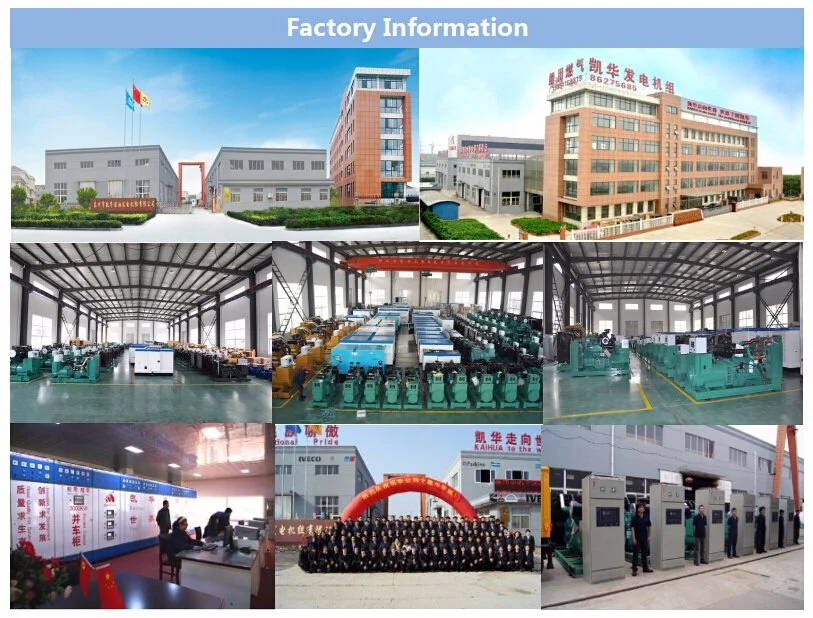 Kaihua was built up in 2003, with registered capital reaching 17 million USD. Its products were exported to 50 more countries. Annual output is over 2000 sets with revenue around 30 million USD in total.
100 people work here, among whom 2/3 are college educated. Engineer team consists of 15 more people with professional electric background. With a complete production line combined with advanced testing center, we ensure to produce high quality and reliable products. CE, ISO9001: 2008, ISO14001 certificates are awarded.
Kaihua aims to provide one stop service for all customers. 3 main products (ie 3~3000kva diesel generator sets, control cabinets, spare parts) total 27 types to cover customer's needs comprehensively.
TYPICAL CASE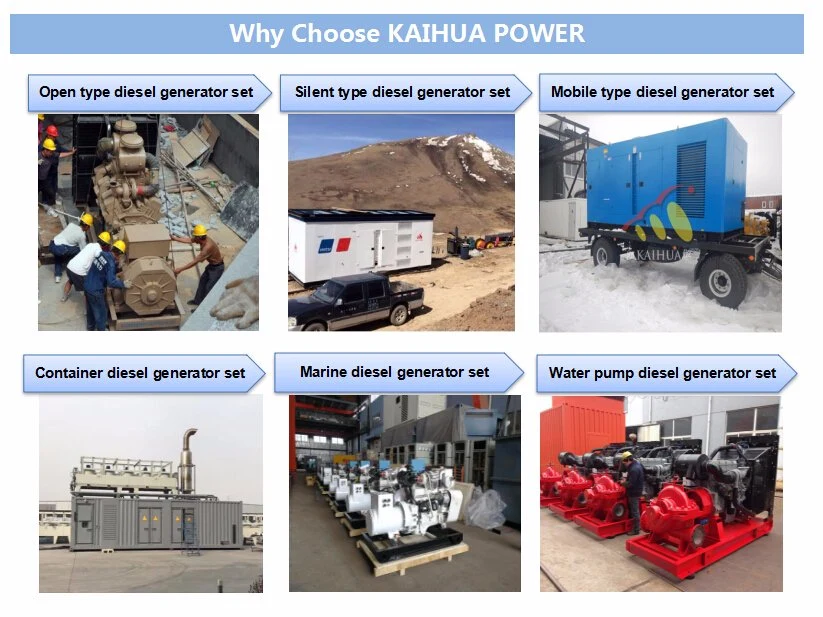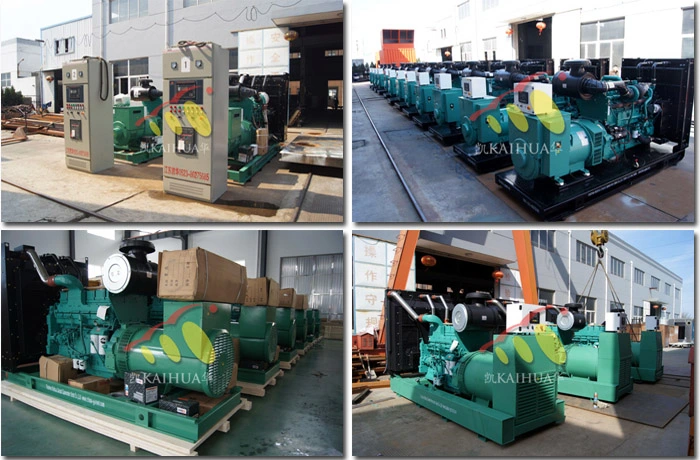 CONTACT US